Dear CoinCola user,
If you're not receiving emails from CoinCola, let's go through some troubleshooting steps together:
It could be a temporary delay due to network issues. Why not give it a little more time and check your inbox again? Remember, our verification codes are valid for 15 minutes.

Take a quick look in your spam or junk folder. Sometimes, our emails might end up there.

It's also possible that our emails are being blocked by your email provider. To fix this, you can whitelist CoinCola's domain.
Here's how to add CoinCola to the whitelist for Gmail:
Step 1: Log in to your Gmail account and click on the gear icon in the top right corner. Then, select "See all settings."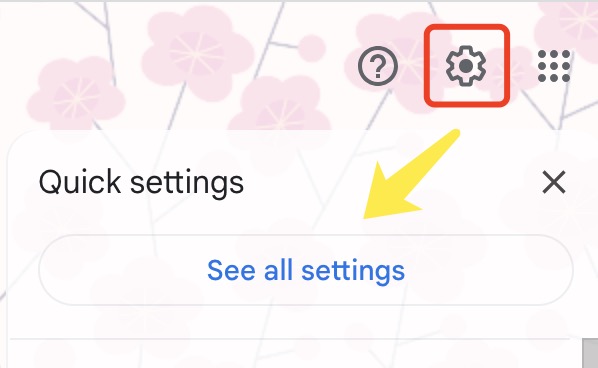 Step 2: Go to "Filters and Blocked Addresses" and click on "Create a new filter."

Step 3: Enter the following email addresses one by one in the "From" field, then click "Create filter":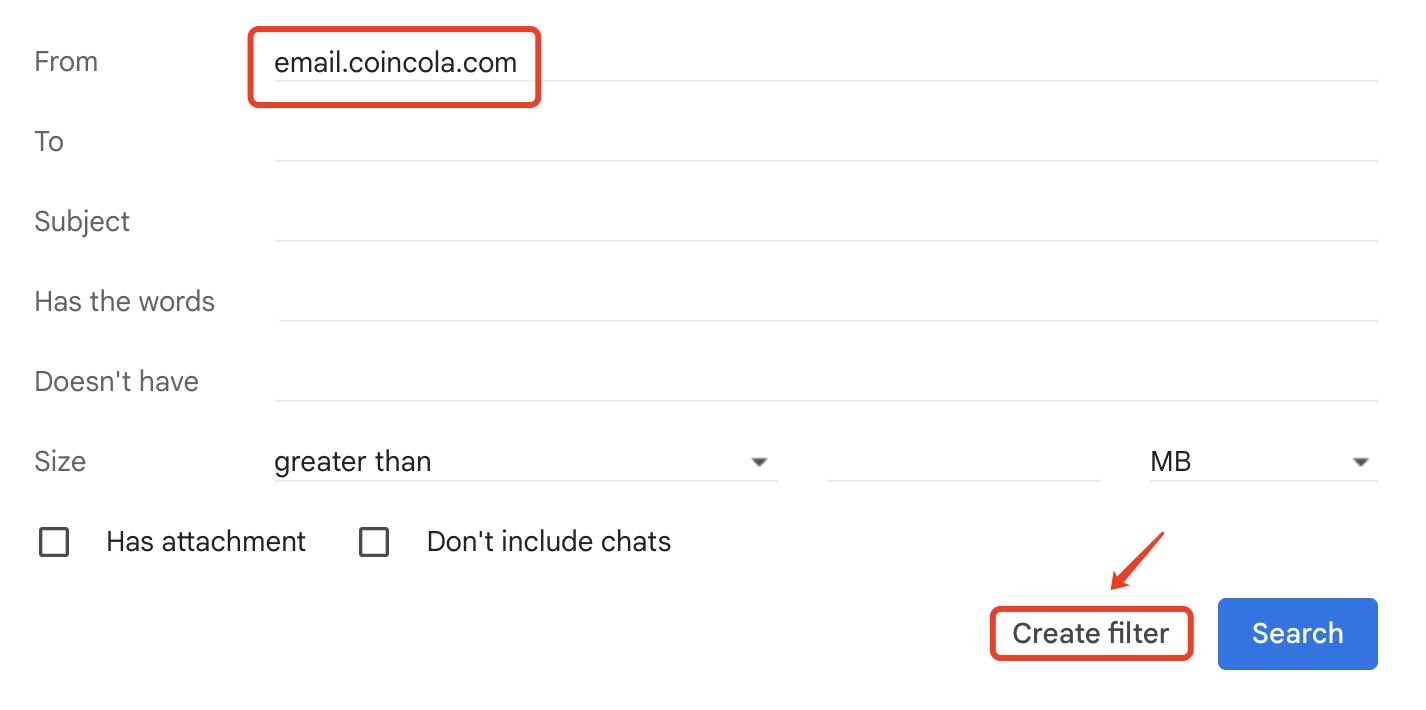 Step 4: Check the box that says "Never send it to Spam" and click "Create filter."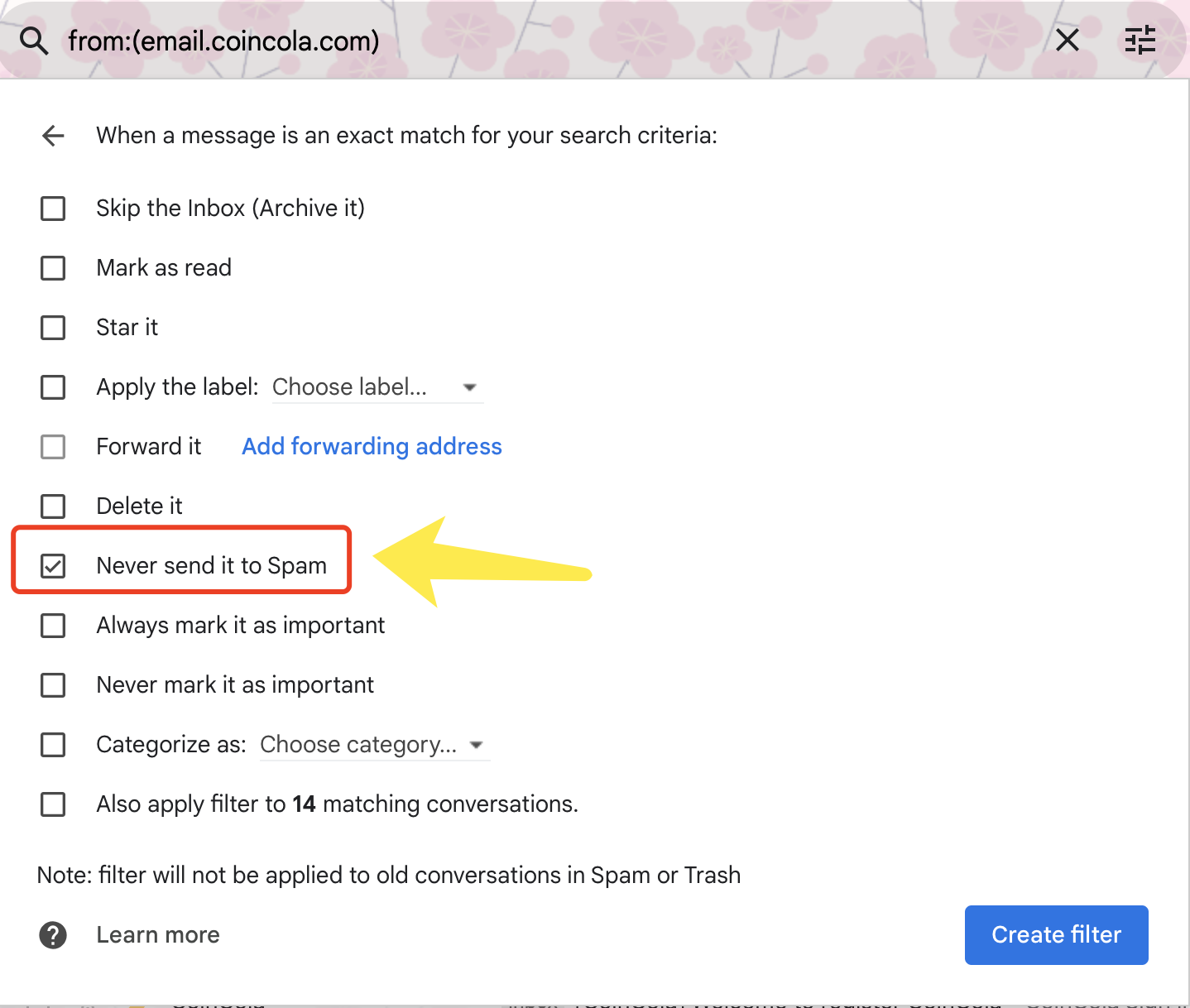 If you're still unable to receive the email verification code, please take a look at How to Change My Email? I Can't Receive the Verification Code for further assistance and contact our customer support to request a change of your email address.
We're here to ensure you have a smooth experience on CoinCola.
Best regards,
The CoinCola Team