This user guide will demonstrate how to trade USDT for BTC through the Exchange on the CoinCola APP.
Step 1.
Login or register a new CoinCola account, click here to see how to sign up.
Click here:Download APP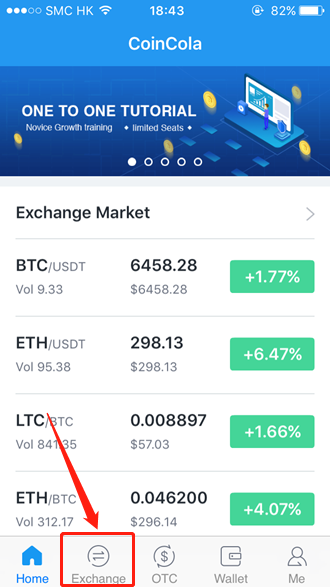 Step 2.
To start trading, you'll need to deposit or transfer cryptocurrency assets to your CoinCola Exchange Account. See How to deposit cryptocurrency to your wallet? and How to transfer assets between OTC and Exchange Accounts for more information. If your Exchange account already has cryptocurrencies, skip to the next step.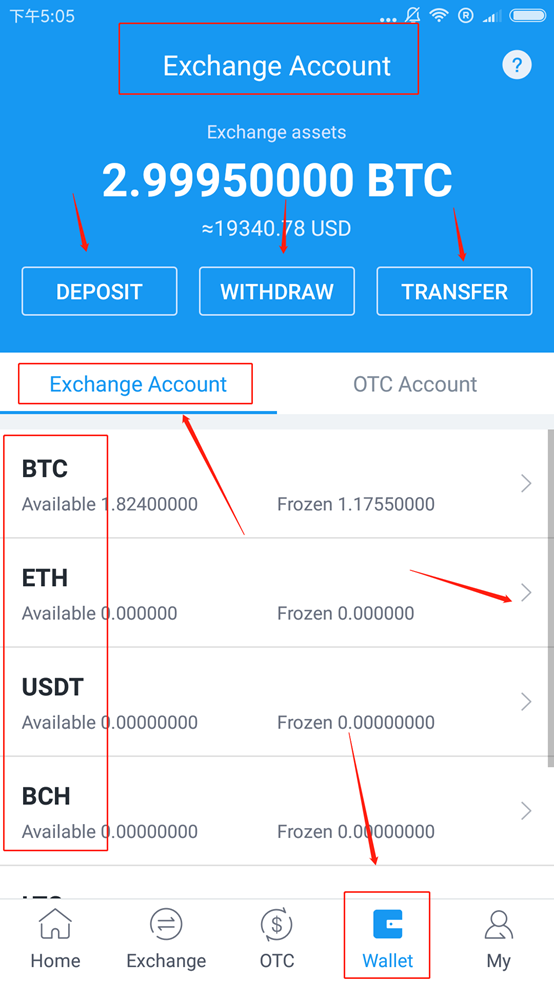 Step 3.
In the following steps, we'll demonstrate how to trade USDT for BTC. Select 'Exchange' from the navigation bar along the bottom. Choose the 'BTC/USDT' trading pair from the 'Market' menu.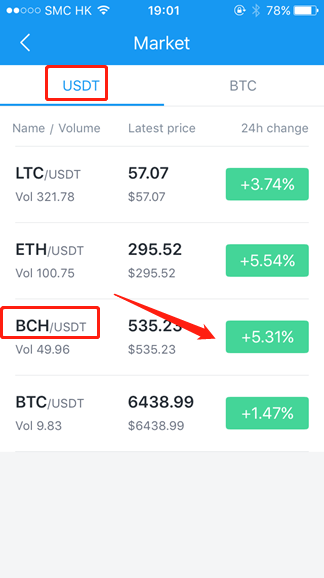 Step 4.
After reviewing market prices, you can choose to place a limit order or a market order according to your needs. For more information on market and limit orders, see What's the difference between a market order and a limit order? You also have option to allocate 25%, 50%, 75% or 100% of your available assets by clicking on the corresponding buttons.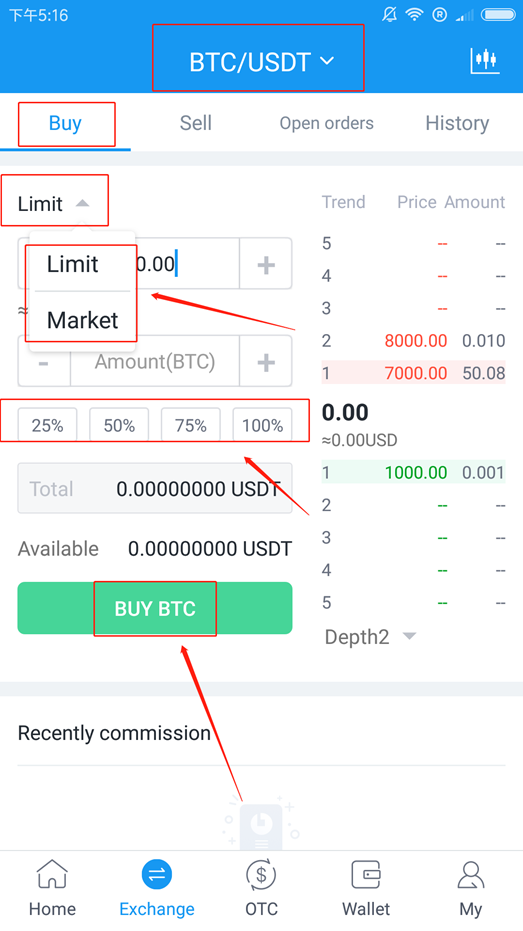 Step 5.
For Limit Orders, enter the amount of BTC you would like to buy. For Market Orders, the trade price is fixed and you can only enter the amount of USDT you would like to exchange for BTC. Click 'Buy BTC' to complete the order.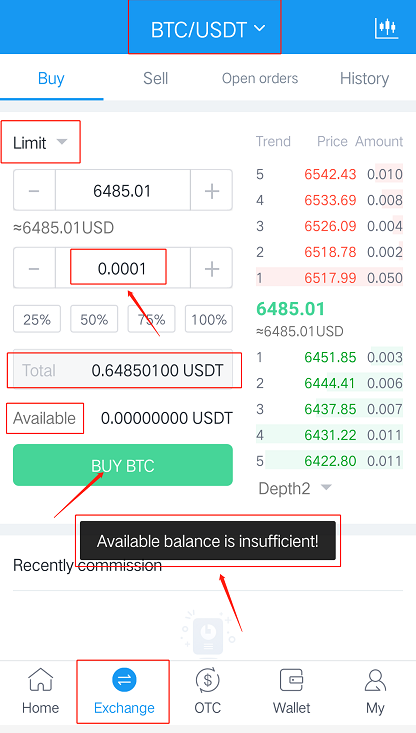 Step 6.
Select on 'Open Orders' and then 'History' to view all active and completed transactions.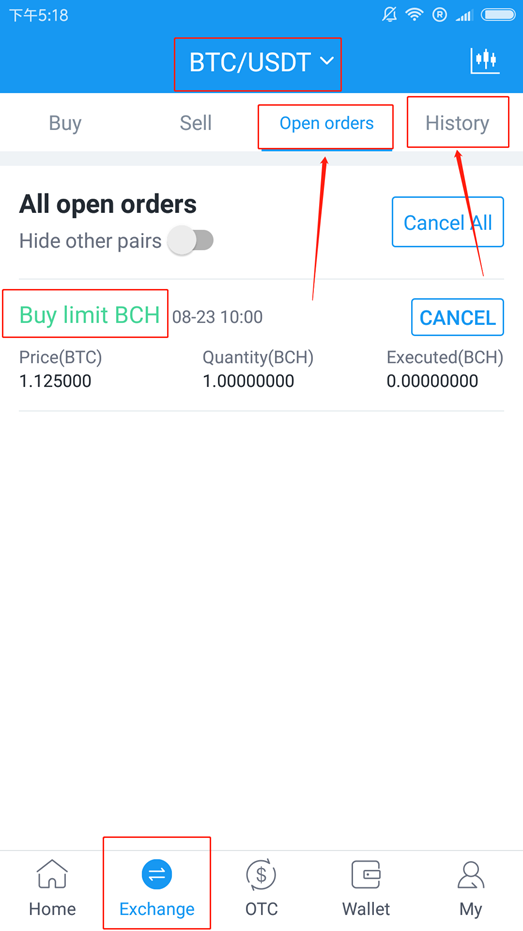 Thank you for your support to CoinCola.
CoinCola Team
Find us on social media
🔹 Facebook: https://www.facebook.com/CoinCola
🔹 Instagram: https://www.instagram.com/CoinCola
🔹 Twitter: https://twitter.com/CoinCola_Global
🔹 YouTube: https://www.youtube.com/c/CoinColaOfficial
🔹 LinkedIn: https://www.linkedin.com/company/coincolainternational/
Disclaimer: Trading and investing in cryptocurrencies, also called digital currencies, crypto assets, and so on) involves substantial risk of loss. All informations are used at your own risk, and any content on this site should not be relied upon as advice or construed as providing recommendation of any kind.