Dear CoinCola trader,
If your old phone number is invalid, you should send an email to dispute@coincola.com to apply for changing the phone number.
The subject of the email is Modify Phone Number.
The content of the email should contain the following:
1. Your CoinCola username (Registered mobile phone number or email).
2. The front and back pictures of your ID card, and a selfie of you holding ID card(The ID must be verified and matched on CoinCola).
3. Brief description of your problem.
4. New phone number.
After you send the email, we will process your request within two working days
Note: If your account is not verified, we cannot help you change email verification.
If your old phone number is available, you can directly modify your mobile phone number on CoinCola App as the instructions below.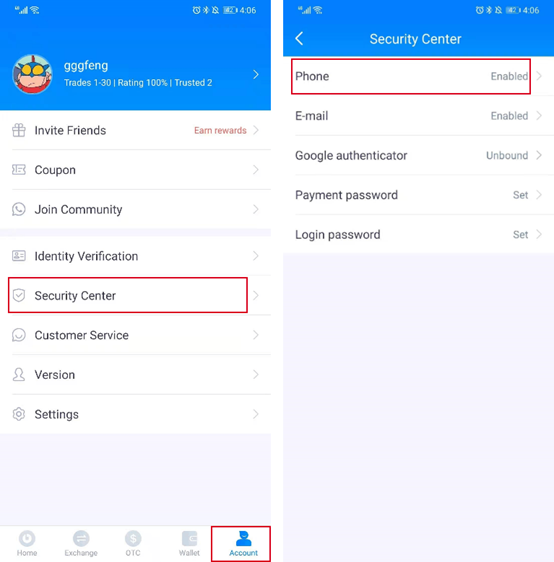 If you have any other questions or concerns, please reach us via WhatsApp: +852 5126 1971 or +852 90653442.
CoinCola Team
Find us on social media
🔹 Facebook: https://www.facebook.com/CoinCola
🔹 Instagram: https://www.instagram.com/CoinCola
🔹 Twitter: https://twitter.com/CoinCola_Global
🔹 YouTube: https://www.youtube.com/c/CoinColaOfficial
🔹 LinkedIn: https://www.linkedin.com/company/coincolainternational/
Disclaimer: Trading and investing in cryptocurrencies, also called digital currencies, crypto assets, and so on) involves substantial risk of loss. All informations are used at your own risk, and any content on this site should not be relied upon as advice or construed as providing recommendation of any kind.