The following tutorial explaining in details how to sell bitcoin to Naira on CoinCola APP.
Step 1 Enter OTC Transaction zone
Click "OTC" in the bottom navigation bar to enter OTC Transaction zone.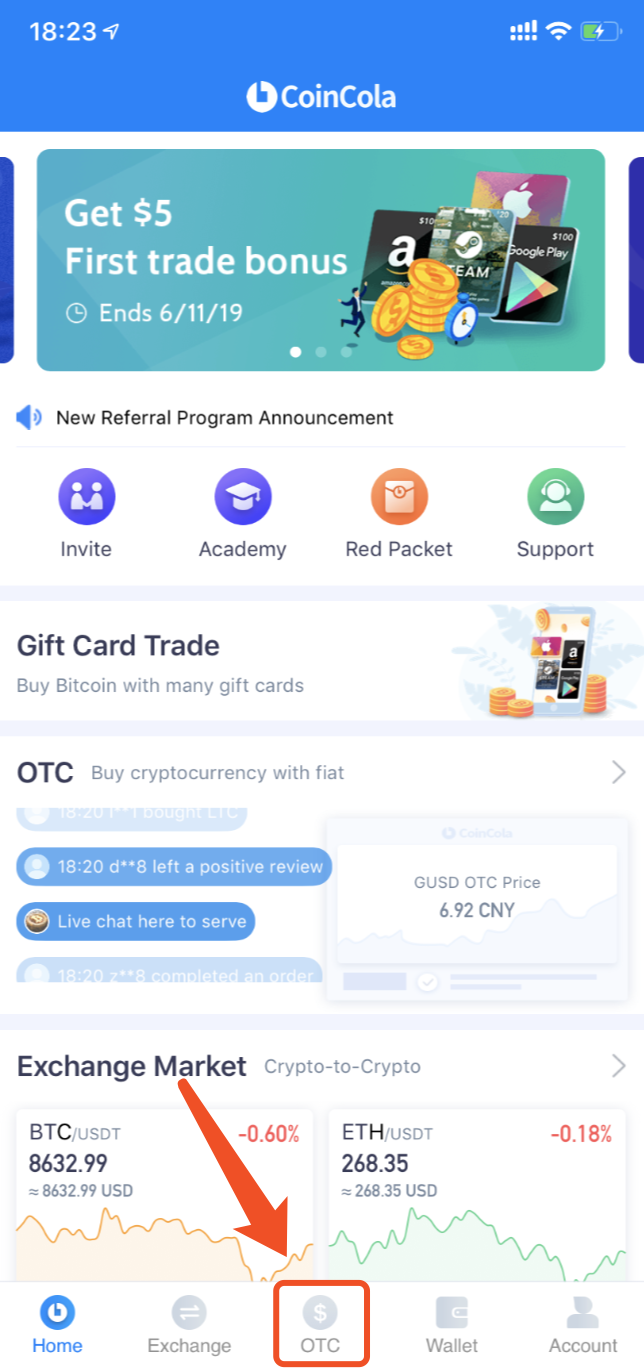 Step 2 Place an order
In OTC Market, You can choose your country like 'Nigeria' and choose 'sell' at the top, then choose the type of cryptocurrency. Take BTC as an example, if you want to sell bitcoin, at first you need to choose a buyer, and click 'SELL'.
Enter the amount or the quantities you intend to sell, and Click "SELL".
If you want to confirm if he is online you can click on the right top corner 'Contact'.
(Please check the buyer's message, like Price, Limits, and trade terms before placing an order)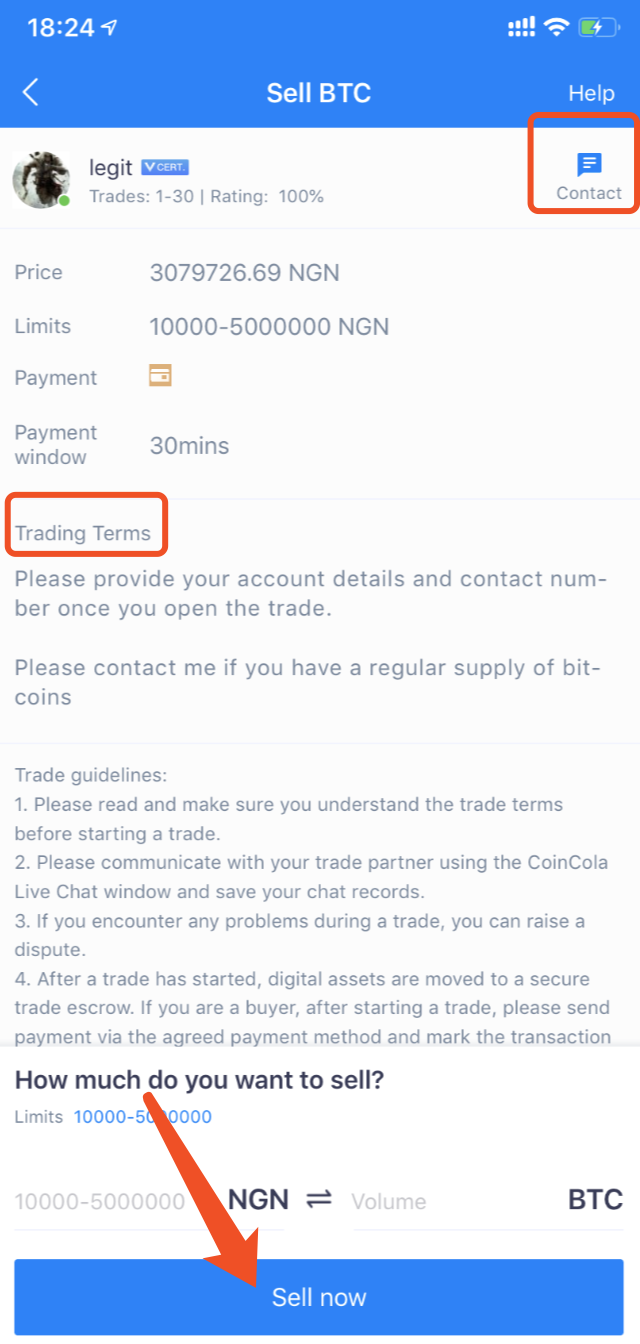 Confirm the order information and Click "OK".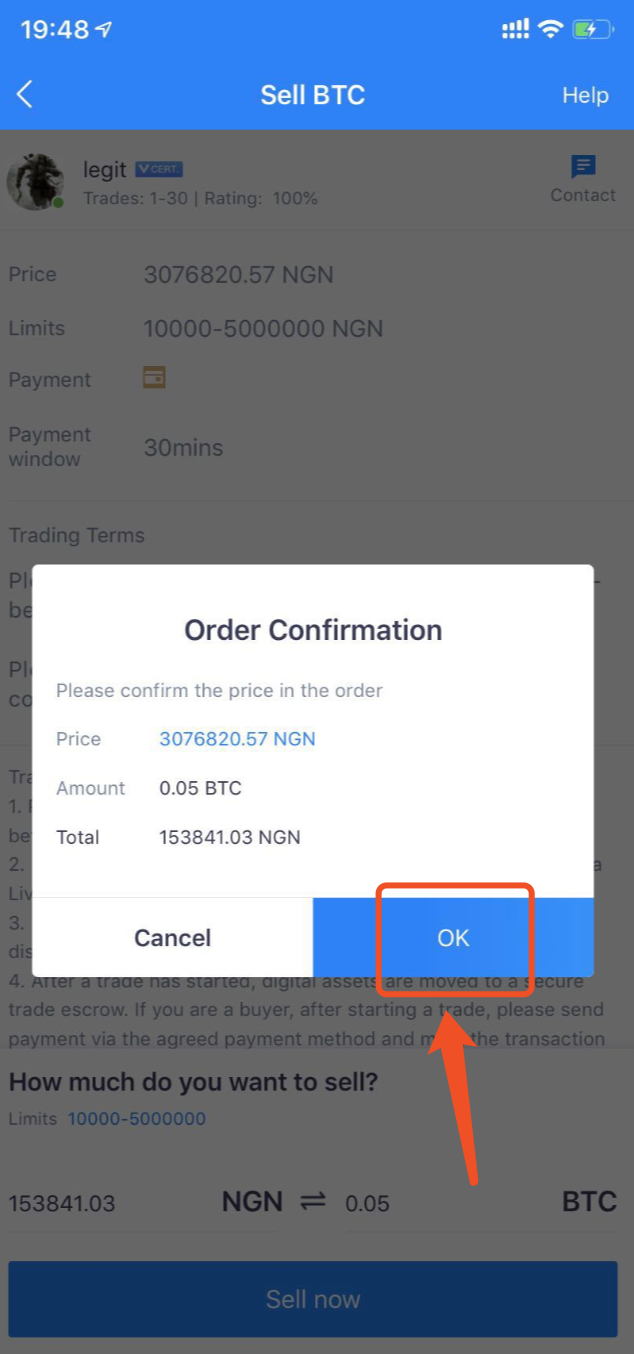 After placing an order, you will have 5 to 45 minutes as the vendors set to give your payment method to the buyer. But ask the vendor if he is online first, don't drop your bank account directly.
After you confirm the balance of your bank account that you get the money from the buyer, you need to click the "Release BTC" to release your bitcoin to the buyer.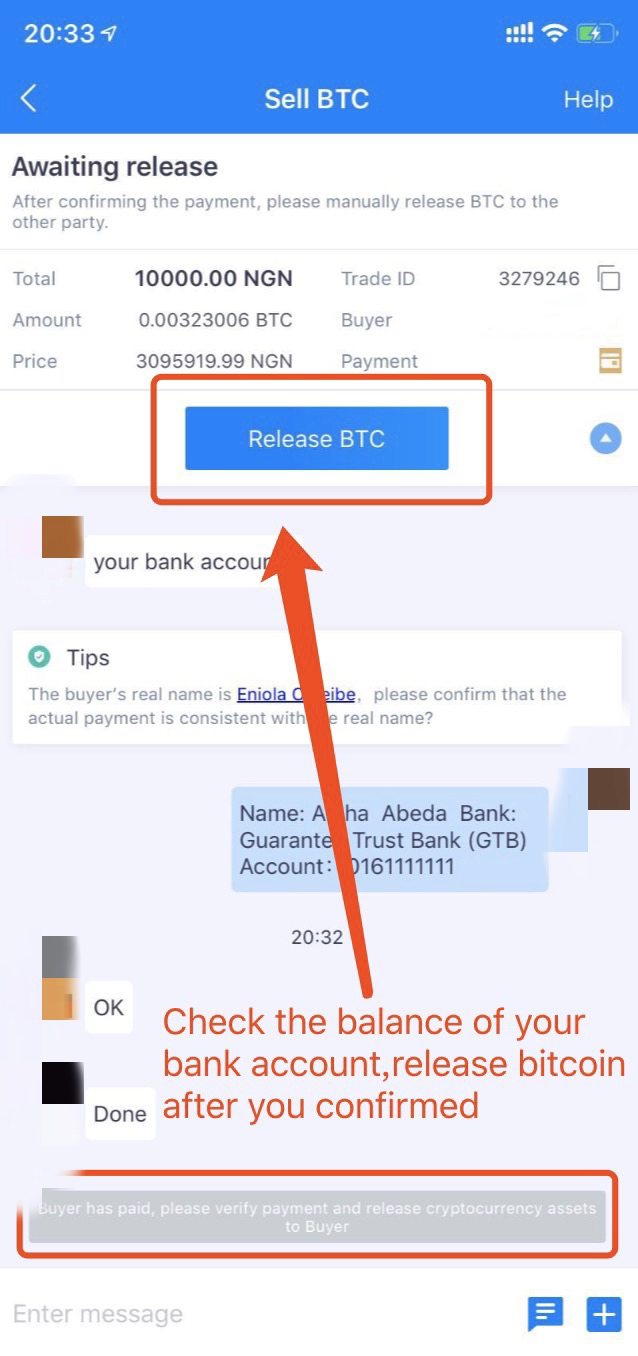 After you release the bitcoin, you need to give a comment to this transaction. after that your trade is finished.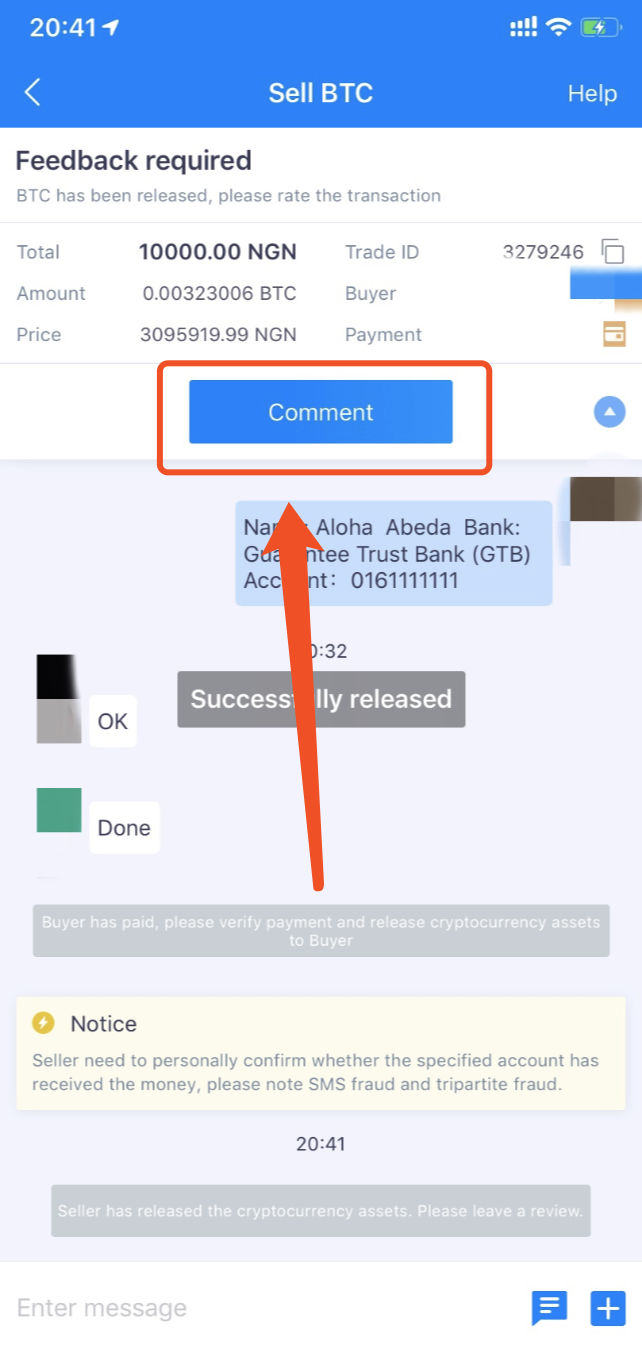 Step 3 Order management
In OTC Transaction zone, there's a circle in the right lower corner, click it and then you can see your orders.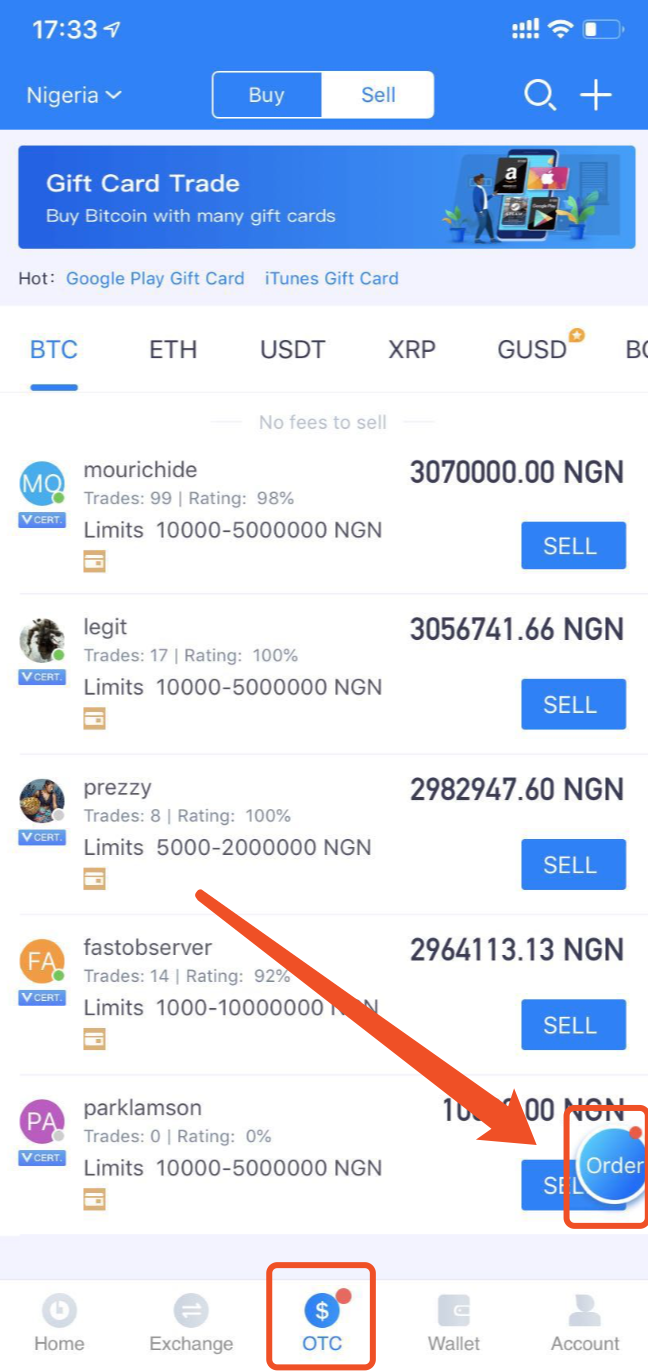 Choosing the "Finished(BTC)", You can see the order you just completed.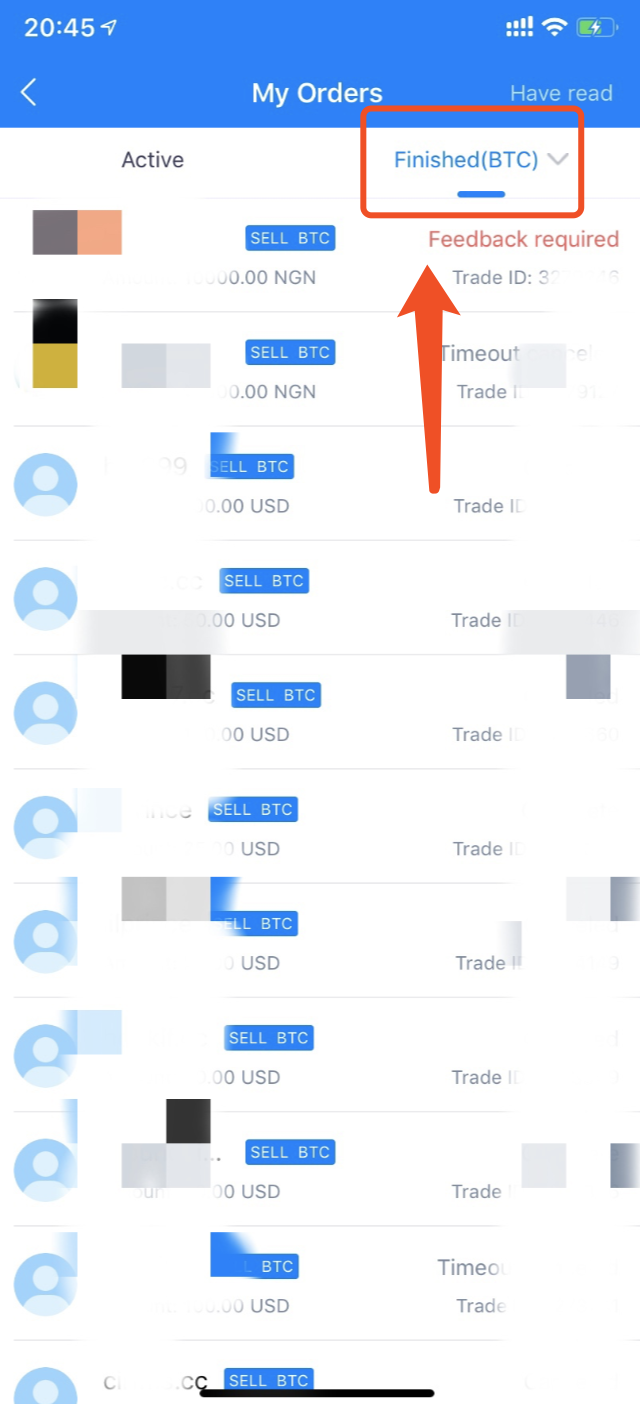 Congratulations! You finished your BTC transactions.
Other currencies are transacted in the same way.
Thank you for your support to CoinCola.
CoinCola Team
Find us on social media
🔹 Facebook: https://www.facebook.com/CoinCola
🔹 Instagram: https://www.instagram.com/CoinCola
🔹 Twitter: https://twitter.com/CoinCola_Global
🔹 YouTube: https://www.youtube.com/c/CoinColaOfficial
🔹 LinkedIn: https://www.linkedin.com/company/coincolainternational/
Disclaimer: Trading and investing in cryptocurrencies, also called digital currencies, crypto assets, and so on) involves substantial risk of loss. All informations are used at your own risk, and any content on this site should not be relied upon as advice or construed as providing recommendation of any kind.