Dear CoinCola users,

CoinCola will launch USDT deposit and trading campaigns to mark the listing of USDT-TRC20. Users of CoinCola can enter to win prizes worth up to 500,000 USDT.

NOTICE: Please upgrade CoinCola app to the latest version and access your USDT-TRC20 wallet.

Campaign 1: Deposit USDT to share 2,460 USDT

CoinCola users ranked in the Top 20 net deposits (deposit amount - withdrawal amount) will be rewarded as follows,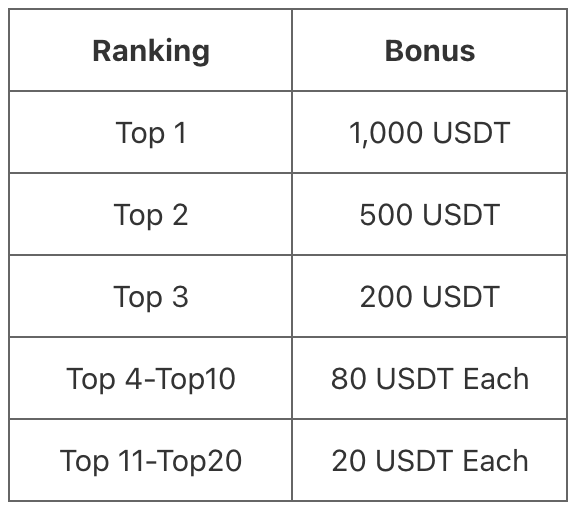 Extra Bonus A: New users who make any USDT deposits to CoinCola within seven days of registering will receive an additional 5 USDT bonus.

Extra Bonus B: Each user who makes a USDT deposit to CoinCola will receive six coupons worth $500 each.


Campaign 2: More P2P Trading A Bigger Prize

During the campaign, CoinCola users can share 500,000 USDT according to the trading proportion in the USDT P2P market (buying volume + selling volume. NO self-trades).

Rules:
1. Campaign Period: October 20 - November 20, 2022 (UTC +0).
2. The USDT rewards will be issued to your CoinCola P2P wallet after 7 working days of the campaign ends.
3. $500 worth coupons will be sent to your CoinCola account on the next day of deposit. Tap 'Account' - 'Coupon' to check your coupons. How to use coupons? Select the specified coupon before placing an order in P2P Market. After the trade is completed, the reward will be automatically credited to your P2P wallet.
4. All rights are reserved by CoinCola, including rights to cancel the qualification in cases of any cheating behaviour.

Thank you for your support for CoinCola. Enjoy your trading.

CoinCola team